May
24
Thu
Our Changing Industry: Respectful Workspaces for Scenes of Heightened Emotion (for Actors, Teachers, & Students), Halifax

@ Scotiabank Theatre
May 24 @ 10:00 am – 2:00 pm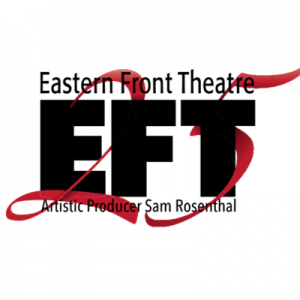 In this workshop, you'll learn elements of the Intimacy For Stage And Screen method of approaching scenes of intimacy.
Practice specific techniques for accessing vulnerability in a dramatic context, resulting in powerful chemistry between characters without compromising personal boundaries. Focus is on subtle and specific details in choreography, and on acting exercises to keep partners connected physically and emotionally. It's an exploration of intimacy within a dramatic context for the purpose of telling the story of the scene. We'll also touch on how to approach preparing for scenes of intimacy in rehearsal, consent, boundaries, your rights (including union rules), and psychological safety.
Touching (handshakes, handholding, hugging) through a guided process is part of the course. Kissing is not required. The core concept of this work is safety while exploring emotional and physical intimacy in performance. All touching is consensual, and participants are invited to sit out and watch, should they feel uncomfortable or triggered. This is not just kissing or sex scenes. The principles can include the intimacy between parents and children, between dear friends, and can also apply to scenes of sexual violence.
Jun
10
Sun
Bob Charron: The Sword in Shakespeare's World

@ Redwood Theatre
Jun 10 @ 10:00 am – 5:00 pm
How the Scientific Art of Swordsmanship is a Key to Understanding the Cultural Context and Cosmology of Shakespeare's dramatic devices and language.
This dynamic presentation will use the principles of scientific Renaissance swordplay as the doorway to begin a journey that builds our understanding of the application of the Trivium (the verbal arts of Grammar, Logic and Rhetoric) and Quadrivium (the mathematical arts of Arithmetic, Geometry, Music and Astronomy) to teach the Seven Liberal Arts.  Possessing this knowledge, we can better explore and understand Shakespeare's language, analogies, classical references and Cosmology.  Building our level of understanding progressively, we can then analyze the motivations of Shakespeare's characters and how to help our audience better understand and experience the intended effects that the author hoped to have of them.
The class will use physical and scientific demonstrations, readings and references from Shakespeare's plays, and audience participation, input and questions to drive our learning.  At the end of the session all attendees should have a significantly greater depth of knowledge from the perspective of the characters, which will infuse the delivery of Shakespeare's speech and the portrayal of his characters with additional subtlety, and therefore, will better to involve the audience.
This class is open to both participation and auditing (no physical participation is required). Attendees need only bring their enthusiasm and questions.
Date: June 10, 2018
Time: 10 am to 5 pm, with appropriate breaks
Location: Redwood Theatre, 1300 Gerrard St. E., Toronto, ON, east of Greenwood
Price: Participants: $170 ($136 for CAEA discount)
Auditors: $50 ($40 for CAEA discount)
To register, email mail~at~siobhanrichardson.com, or use the contact form.
About the Instructor: Bob Charron
Bob Charron has been researching the Martial Arts, Military, Education System and Cosmology of the Middle Ages and Renaissance for over 30 years.  He has used his experience and training as a professional educator and martial artist to share his passion for the understanding of these subjects with students in the United States, Canada, Europe and Australia.
Bob is the primary instructor of St. Martin's Academy of Historical European Martial Arts, which is a research and learning organization devoted to learning Medieval and Renaissance European martial arts using martially sound methods drawn directly from primary sources and in the context of the culture that created them. Their  primary curriculum is based on Fiore dei Liberi's Flower of Battle (1409) and George Silver's Paradoxes of Defense (1599). Their approach is to assume that these masters were all teaching the same ancient and comprehensive Martial Arts System used to preserve one's life, and in order to properly teach and understand the system it must be taught along with the context of ancient and Medieval academics, physics and cosmology. St. Martin's Academy teaches and demonstrates this ancient European martial art, as well as Medieval academics, cosmology and culture to universities, preparatory schools, martial arts academies, historical reenactment groups and the public at large.
Testimonials
"Without a doubt, Bob is one of the best Western Martial Artists with whom I have had the pleasure to work."
– Dr. John Lennox, Art of Combat
"He takes the study of martial arts as a whole and looks to understand the implications of how all the Western martial arts work together to make a complete system. "
– Steaphen Fick, Davenriche European Martial Artes School
"I would heartily recommend him for anyone looking for a unique diversion for their event, but even more for those earnestly interested in mastering the art of swordplay. "
– Thomas Rowland MA, St. Louis University
To register, email mail~at~siobhanrichardson.com, or use the contact form.
Date: June 10, 2018
Time: 10 am to 5 pm, with appropriate breaks
Location: Redwood Theatre, 1300 Gerrard St. E., Toronto, ON, east of Greenwood
Price: Participants: $170 ($136 for CAEA discount)
Auditors: $50 ($40 for CAEA discount)
Jun
12
Tue
What is Intimacy on Stage? An Introduction to Creating a Safe Space, Live Webinar

@ Live Webinar - Access on computer
Jun 12 @ 6:00 pm – 7:00 pm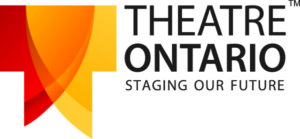 Learn about the background and impetus behind the Intimacy for the Stage initiative
In this 45-minute introductory webinar, Siobhan Richardson – an intimacy director from Intimacy Directors International – will go over the fundamental principles behind staging intimate scenes. Intimacy Directors International was founded by Tonia Sina, a fight and movement teacher who recognized the need to formulate the intimacy for the stage method for performing artists, directors and coaches. Over the past 14 years the this directive grew out of a need to create structured and choreographed scenes that ensured that actors are given the tools to ensure that they give consent when performing romantic or intimate scenes. During the past 10 months the #metoo, #timesup and the #aftermetoo movements have had significant impact on the artistic practice within the performing arts.
In this webinar Siobhan will discuss:
The philosophy behind Intimacy for the Stage training
What the Intimacy workshops are all about and why both performing artists and directors need to understand its tenets
Why actors need to learn and understand that it is their right to have consent when doing intimate scenes
How organizations and directors are responsible to respect the boundaries of actors involved in intimate scenes
Inimacy Directors Internaional and Theatre Ontario's role in providing training
In this socio-political climate there is a need to discuss how to maintain a safe and healthy work environment at the theatre. This informative webinar will prepare individuals on what to expect in each of our Intimacy workshops: Intimacy for the Stage for Performing Artists or our Intimacy for the Stage for Directors workshops.
This what one participant said about our Intimacy for the Stage for Performers workshop: "This is the kind of training every actor should have in their tool kit, I learned so much."
Presented by Theatre Ontario in partnership with Intimacy Directors International
Course Fees
FREE for Theatre Ontario individual and organization* members
*Theatre Ontario Organization Members may send 1 delegate at the member price.
$5 plus HST regular price for non-members
Registration
Theatre Ontario Members must sign-in to access member pricing.
Confirmation and receipt will be sent by email.
To receive the group discount or for more information, please contact the Theatre Ontario at outreach@theatreontario.org or 416.408.4556 ext 10.